if you are looking for BeyondTrust Distributor in Europe, please email us for partnership or pricing at [email protected] 
Unified Privileged Access Management Solutions that Reduce Insider Risks and Improve Productivity
Controlling and monitoring privileged access is extremely important to mitigating the risks posed by insider and external threats, preventing data breaches, and meeting compliance requirements. But security and IT leaders must walk a fine line between protecting the organization's critical data and enabling users and administrators to be productive.
Disparate, disjointed tools deployed and managed in silos leave gaps in coverage over privileged access. It's expensive, difficult to manage, and requires too much time to show any meaningful risk reduction.
BeyondTrust Named a Leader in the Gartner PAM Magic Quadrant
Read the full report and see why BeyondTrust is named a Leader in Gartner's Privileged Access Management (PAM) Magic Quadrant.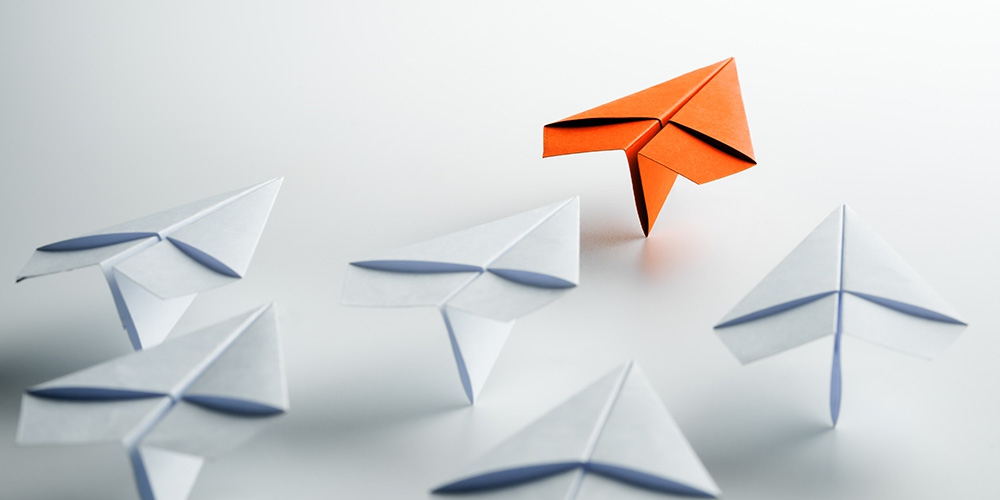 Solutions for Privileged Access Management
The BeyondTrust Privileged Access Management Platform is an integrated solution that provides visibility and control over all privileged accounts and users. By uniting the broadest set of privileged security capabilities, the platform simplifies deployments, reduces costs, improves usability, and reduces privilege risks.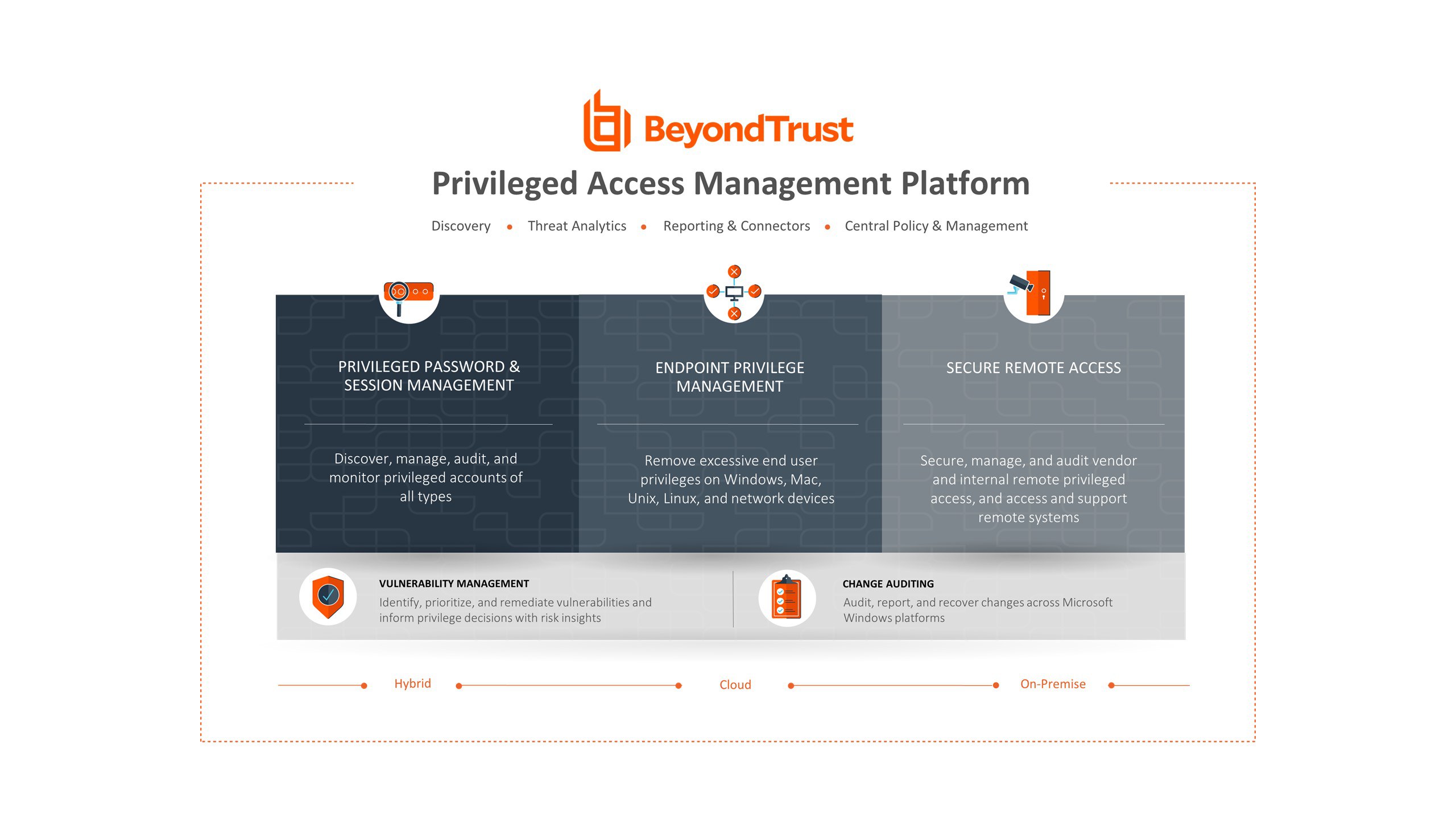 Platform Capabilities
Asset & Account Discovery
Automatically discover and manage all privileged accounts and assets in your organization.
Threat & Vulnerability Intelligence
Identify high-risk users and assets by teaming behavioral analytics and vulnerability data with security intelligence from best-of-breed security solutions.
Reporting & Connectors
Understand and communicate risk with more than 280 privilege and vulnerability reports and share security data via a wide range of connectors for best-of-breed security solutions.
Policy & Action Response
Be alerted to in-progress attacks and automatically mitigate threats in real time.
Privileged Access Management Products

Privilege Password & Session Management
Discover, manage, audit, and monitor privileged accounts of all types

Remote Support
Securely access and support any desktop, device, or system, anywhere in the world.

Endpoint Privilege Management
Remove excessive end-user privileges on Windows, Mac, Unix, Linux, and network devices.

Vulnerability Management
Identify, prioritize, and remediate vulnerabilities and inform privilege decisions with risk insights

Privileged Remote Access
Secure, manage, and audit vendor and internal remote privileged access.
.

Change Auditing
Audit, report, and recover changes across Microsoft Windows platforms.
Download a  Trial of the BeyondTrust Solutions
Set Up Your Remote Support Trial Account or request for Demo